Historic Buildings & Markers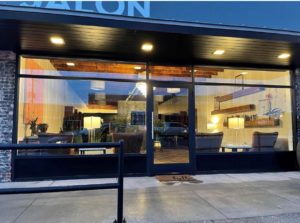 The Texas Theater
123 Main St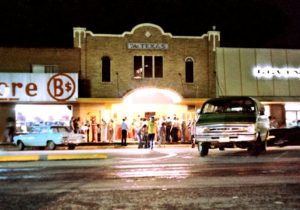 L Country Crafted Home Décor and Craft Supply
224 Fowlkes St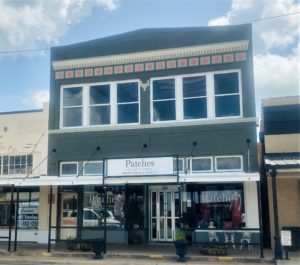 Saddleback Saloon
207 Main St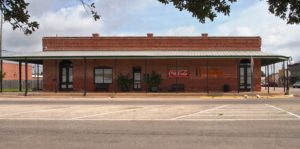 The Clock Tower
Main & Fowlkes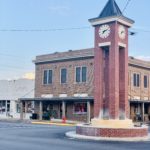 Bill's Country Market
333 Fowlkes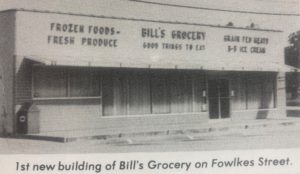 Citizen's State Bank
222 Meyer ST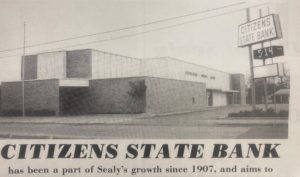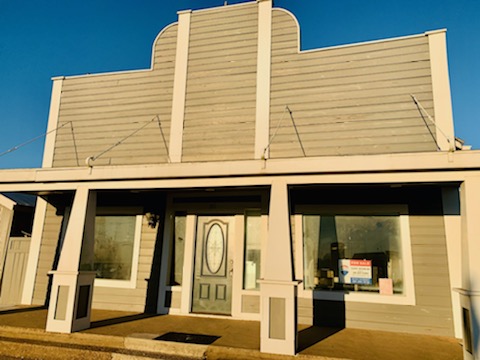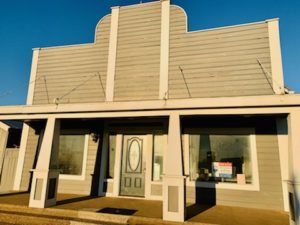 Bank Saloon F.C. Schaffner
210 Main Street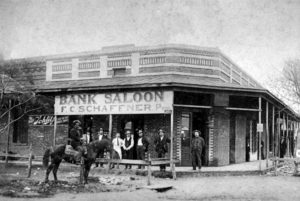 Vierick Building
119 Main Street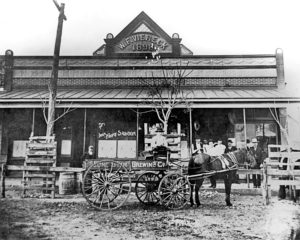 Santa Fe Museum
120 Main St
City of Sealy
415 Main Street
Haynes Mattress Factory
109 N. Hardeman Street
Dr. James West Bostick
319 Hardeman Street
St John Episcal Church
311 6th St
Paul and Mahala Hackbarth House
325 6th Street
Hackbarth Building
111 & 113 Main Street
Trinity Lutheran Church
402 Atchison Street
The Birth of Sealy
In the early 1820s, Anglo-American settlement a few miles to the northeast of the Sealy vicinity began when the township of San Felipe de Austin, soon to become the capital of Stephen F. Austin's colony, was founded on the west bank of the Brazos River. In the mid-1870s, the people of San Felipe declined an offer by the Gulf, Colorado and Santa Fe Railway to route its new Galveston-Brenham spur through their town. Instead, the railroad was sold a right-of-way through the western section of the original 22,000-acre municipal tract. In 1875, the Gulf, Colorado and Santa Fe line purchased an 11,635-acre tract of land from the San Felipe de Austin Town Corporation (out of the original 22,000-acre Mexican land grant of 1824 for San Felipe) and began surveying a townsite south of Bullinger's Creek along the projected line of its new Galveston-Brenham spur. When the railroad reached the site not long thereafter, railroad yards and a roundhouse were constructed, and the railroad became the area's principal employer. With the arrival of German and Czech settlers, farming and ranching also became part of the local economy, and the settlement became a shipping center for the produce of local farmers and ranchers. By 1879, the bustling town of Sealy had been founded, which was named in honor of George Sealy, a director of the Gulf, Colorado and Santa Fe. In 1880, a post office was established in the community, and soon many residents and businesses moved from San Felipe to the new commercial center. The Missouri, Kansas and Texas extended a spur through Sealy in 1895, and the Cane Belt Railroad completed a third road six years later.
Around 1900, the town experienced a series of misfortunes, including a disastrous Brazos River flood in 1899, the relocation of the Gulf, Colorado and Santa Fe division headquarters to Bellville, Texas (just north of Sealy) in January of the next year, and the devastating hurricane of 1900, which struck in September. However, the establishment of such manufacturing enterprises as the Haynes Mattress Factory, the Engelking Brothers Broom Factory, and the Sealy National Bank helped to build the commercial reputation of the growing community. On August 16, 1949, the residents of Sealy voted to incorporate the small town as Austin County's newest city.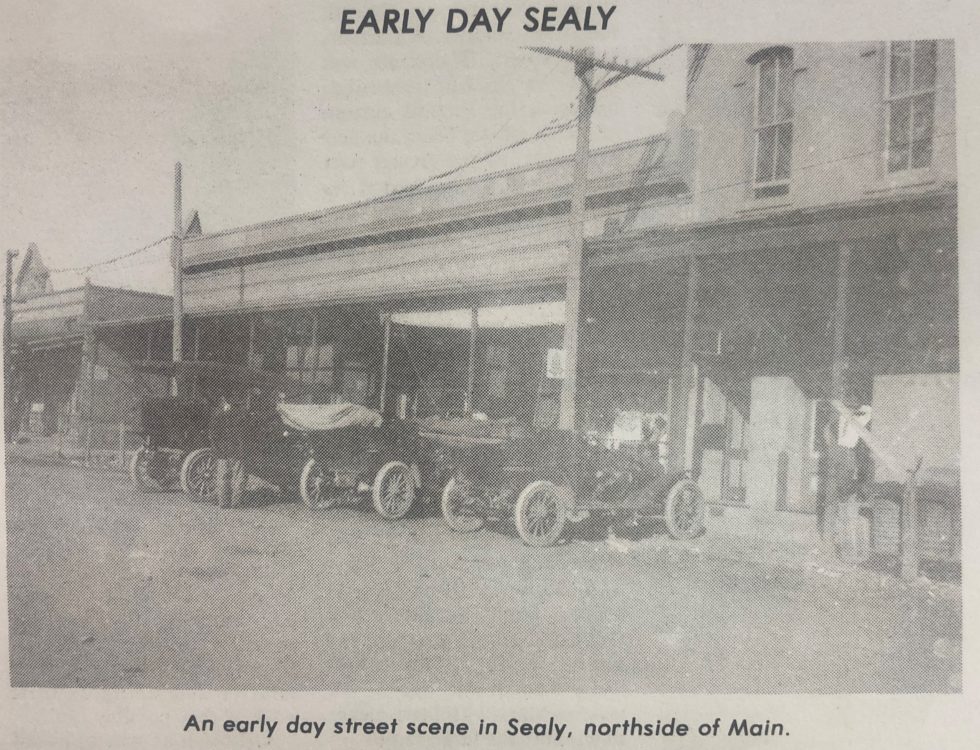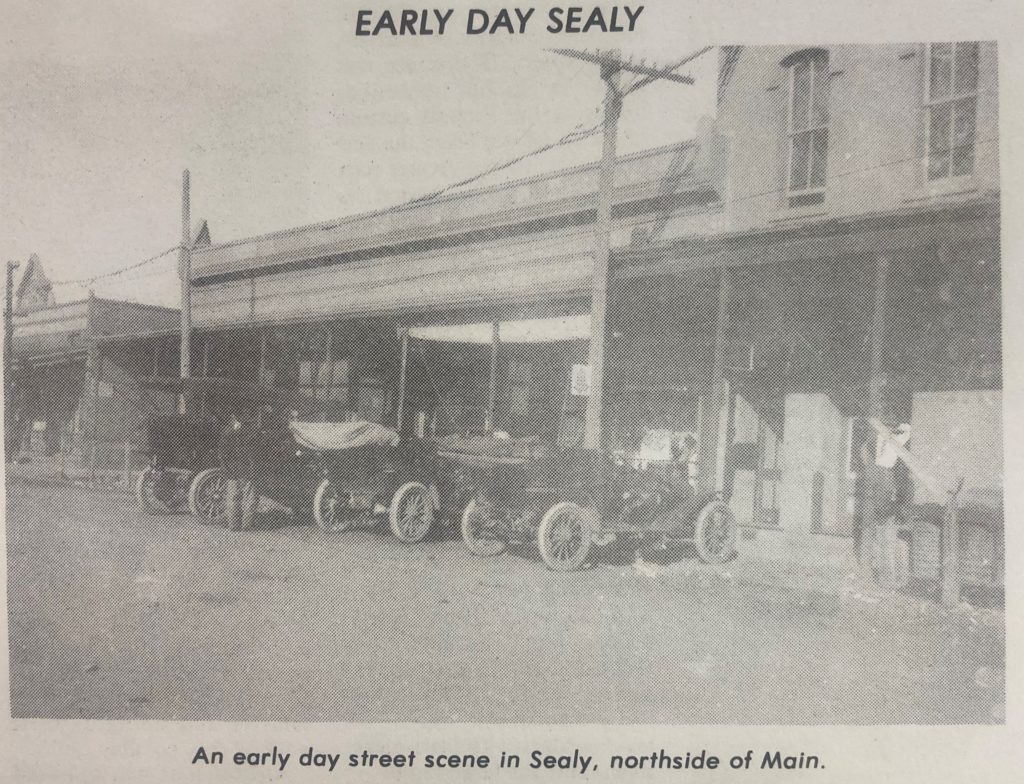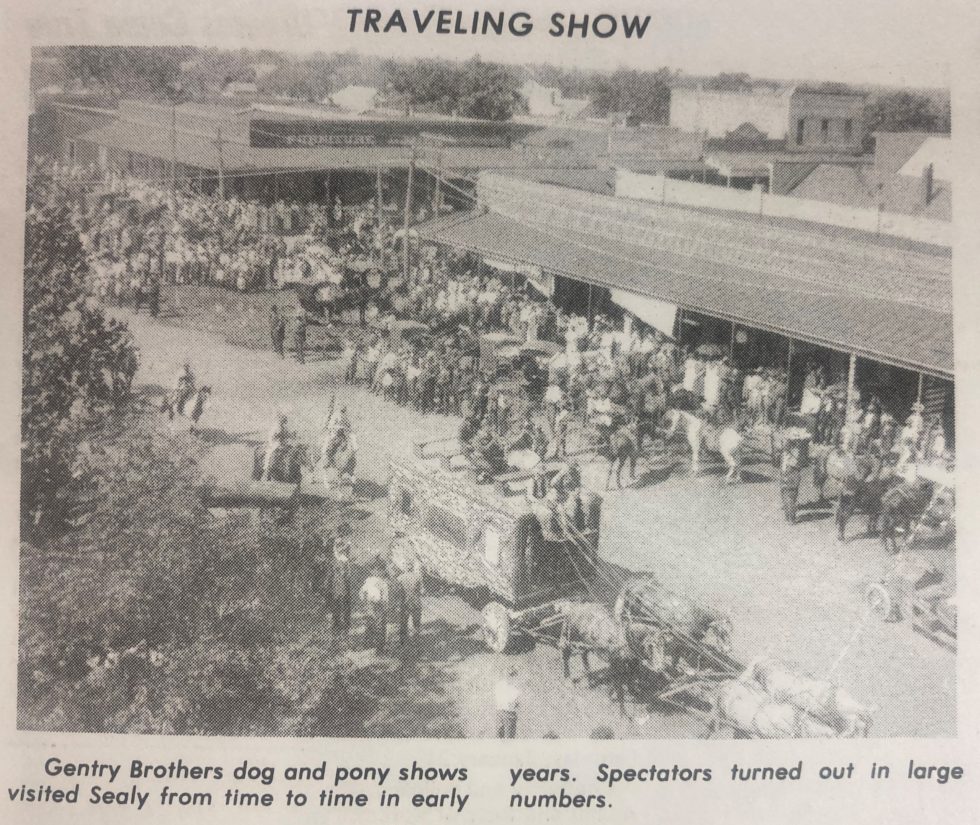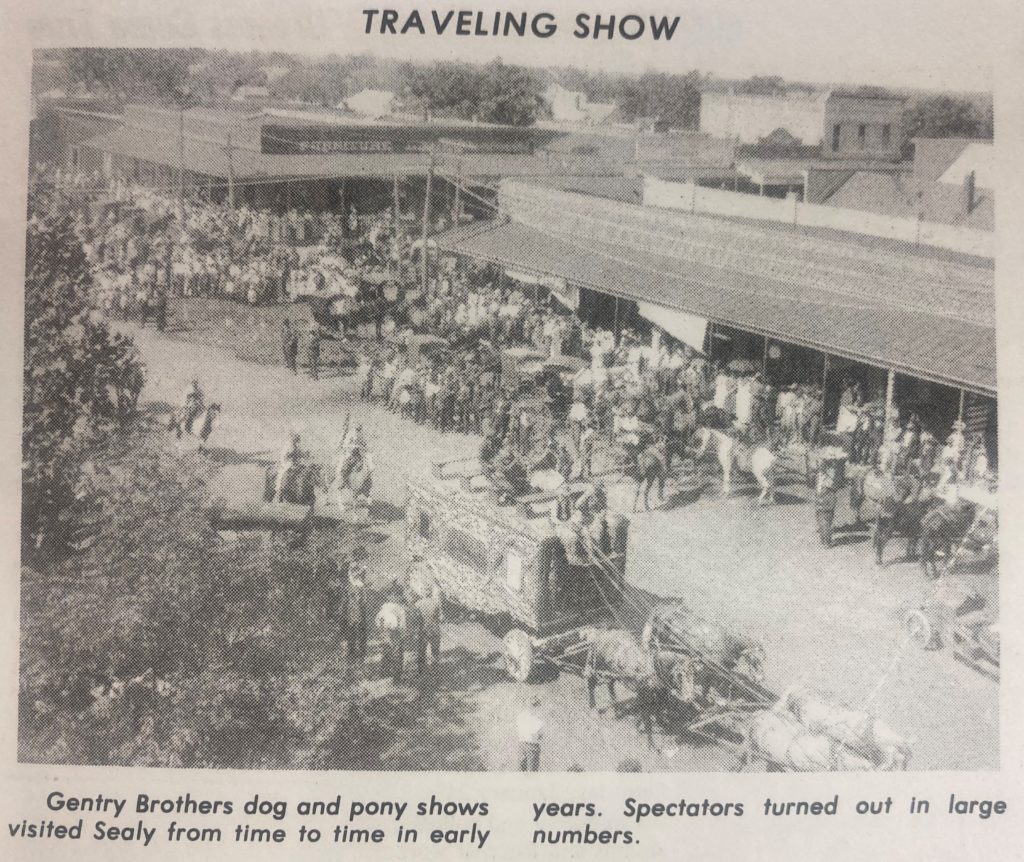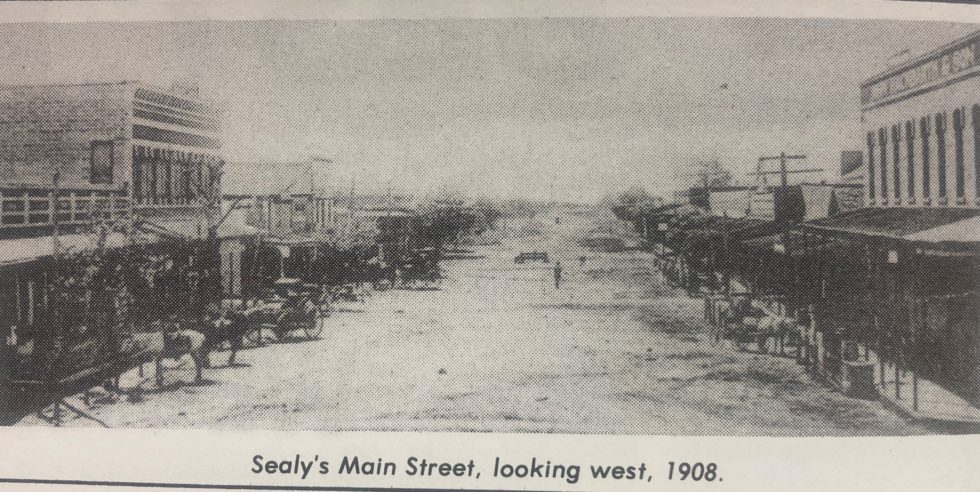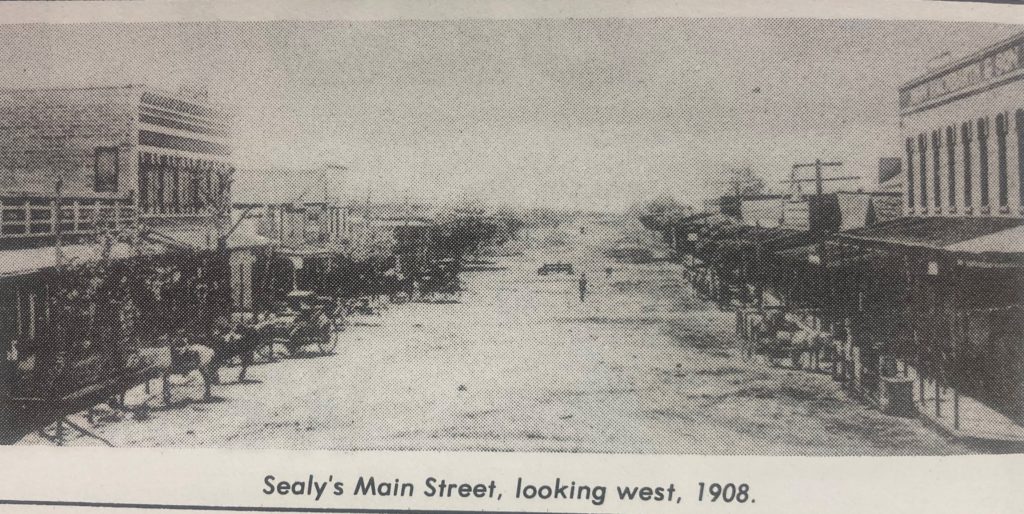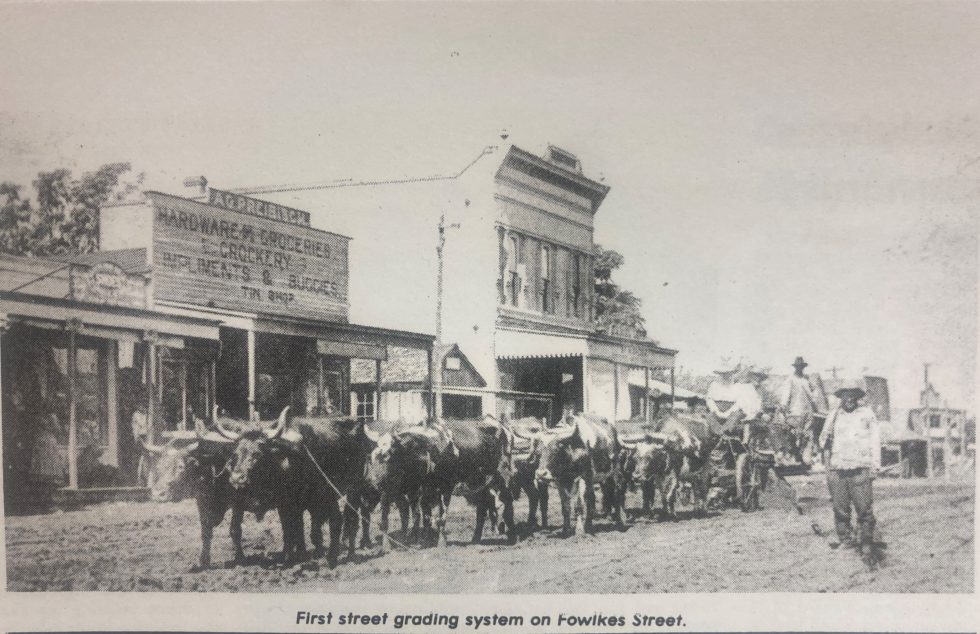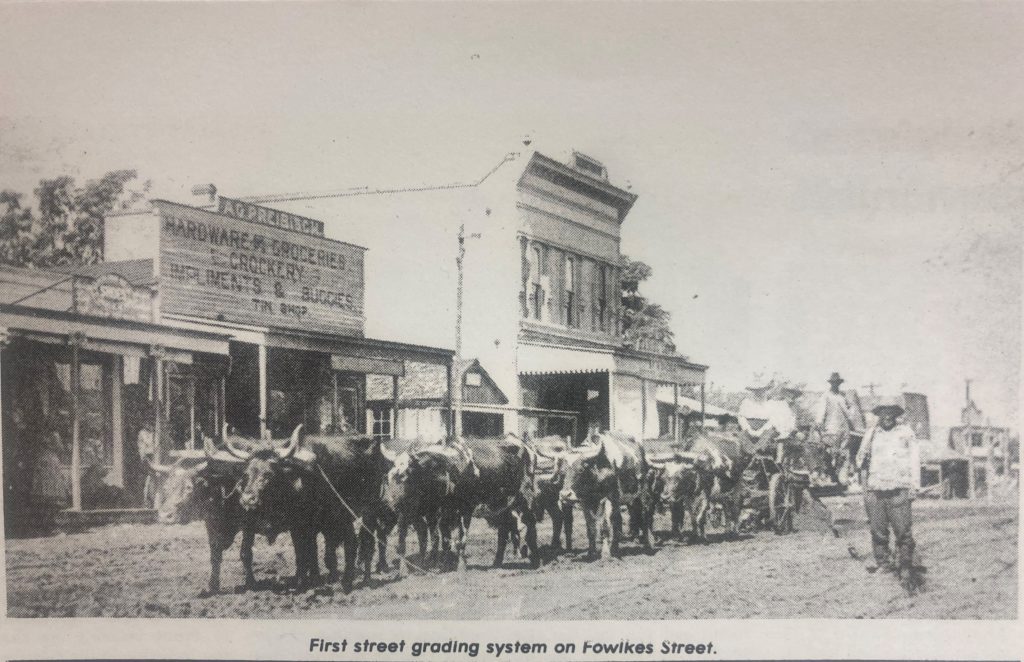 If you have any more Historic Info or pictures to add to our collection, please send them to mainstreet@ci.sealy.tx.us
These are the stories of Sealy, as they have been passed down by the generations. Sometimes translation gets lost along the way and may not be 100% accurate.