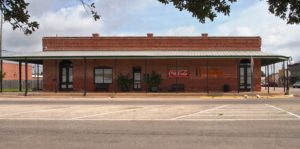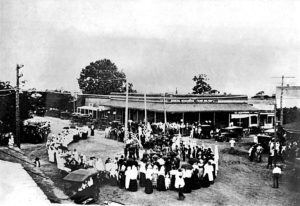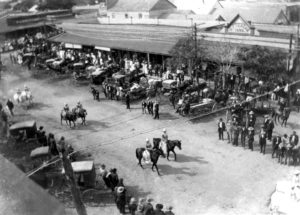 2021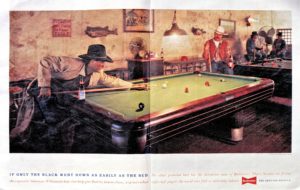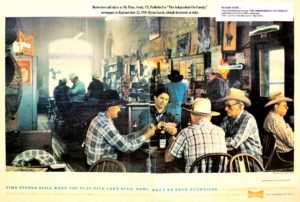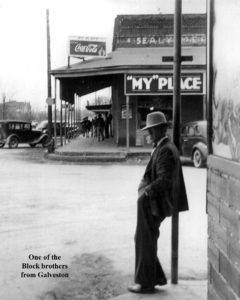 Saddleback Saloon
History of the Preibisch Building (My Place)
Adolph and Emilie Preibisch immigrated to America from Germany in 1860 when Emilie was 19 and Adolph was 20. They settled between San Felipe and Sealy. There was only one other family, the Meyers, living near Sealy before 1879, when Sealy was founded.
Adolph was a carpenter and cabinet maker; he also made caskets and was an undertaker. In 1885 the Preibisches purchased the land for the building that later became My Place and is now the Saddleback Saloon. The building was constructed in 1887 and is the oldest commercial building existing in downtown Sealy. There are "wood bricks" placed within the brick walls so that the carpenters could nail the baseboards and door trim to the walls. The Preibisches sold window shades, rugs, pots and pans, and everything for the home.
Adolph died in 1899 and Emilie died in 1905. Their son, Walter, was the first child born in Sealy. Walter took over the business.
There have been several different businesses located in the building over the years. Cherkas Grocery store was there in the 1920s and 1930s. Louie Etman, who worked at Cherkas, used to walk up and down the sidewalk blowing a bugle or would use a cow horn to attract customers.
A lot of local residents still refer to the building as "My Place," which was a bar that opened in 1939 and closed in the 1990's. In 1944 My Place was bought by Joe & Minnie Pyka when beer sold for "two for a quarter." My Place had pool tables and dominos tables and was a place for the men in the community to get away from the house.
The Preibisch building has been used as a setting for several ads and movies. In 1980 "Liar's Moon" was filmed in Sealy and in this building. Matt Dillon starred in the film. In 1986 "Tiger's Tale" was filmed here. Kirk Douglas and Ann Margaret starred in the "Tiger's Tale." In 1989 Clint Black filmed his music video "Killin' Time" in My Place. Budweiser shot three commercials there.
In 2013, during the Sealy Area Historical Society's Ghost Tour, the paranormal investigation group recorded significant activity in the building; however, they did not identify who the spirits are. The current owners report that there is ghost activity in the building and that items are moved around. A previous owner said his office lamp was routinely turned on and off by "others." A heavy painting of President Lincoln hung on one wall for a while. Several times the painting of Lincoln was found on the floor.
Text from the Historical Marker: German immigrant Adolph H. Preibisch and his wife, Emilie, came to Austin County in 1860. After the town of Sealy developed along the Gulf, Colorado and Santa Fe Railroad, the Preibisches bought property in the new railroad town.
In 1885, Adolph and Emilie Preibisch purchased these lots and hired brick mason John Colleton to construct this commercial building for them in 1886-1887. Colleton's brickyard in nearby Bellville, where he fired bricks from Brazos River clay, was the source of material for many of Sealy's buildings.
Sited on a prominent corner lot, the Preibisch building first housed Preibisch's own store, in which he sold household and kitchen furniture, window shades, rugs, carpets and other manner of household goods. As was the practice with many early furniture dealers, Preibisch also made and sold funeral caskets from his store. The family continued to run the store after Adolph died in 1899. After Emilie's death in 1905, their son W. W. Preibisch took over the business. Later tenants of the Preibisch building included a general merchandise store, grocery store, jewelry and gift shop, and a saloon/pool hall known as "My Place," which served as a setting for several advertisements and motion picture films. The building remained in the Preibisch family until 1946.
​ The one-part brick commercial structure, which features arched window and door openings and corbelled brickwork, is significant for its association with the early commercial development of Sealy and remains an important part of Sealy's architectural heritage.
A huge thank you to the Sealy Area Historic Society for keeping our History alive and keeping great detailed records of our buildings downtown in the Historic District.