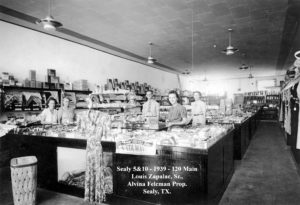 1939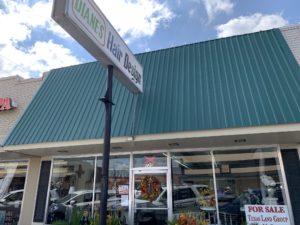 2020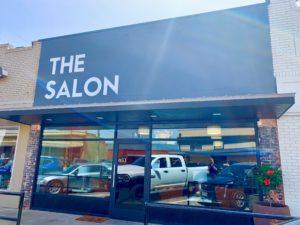 Currently The Salon. Renovated in 2021 by the Krampitz family was previously known as Diane's. Around the 80's this building was The Fashion Tree and Bridal Branch.
It was the Sealy 5 & 10 from 1939 when it was owned by Louis Zapalac, Sr. and his sister-in-law Alvina Felcman. Later Louis Zapalac, Sr. bought out Alvina and the name was changed to Zapalac's 5 & 10. In the 1980s, the Zapalacs moved the 5 & 10 to the SE corner of Main and Front, and the location became Zapalac's Grocery. Later, 120 Main housed The Fashion Tree and the Bridal Branch and the Stitching Post – we don't know exact years or owners, and also do not know when the building was constructed and what it's use was prior to 1939.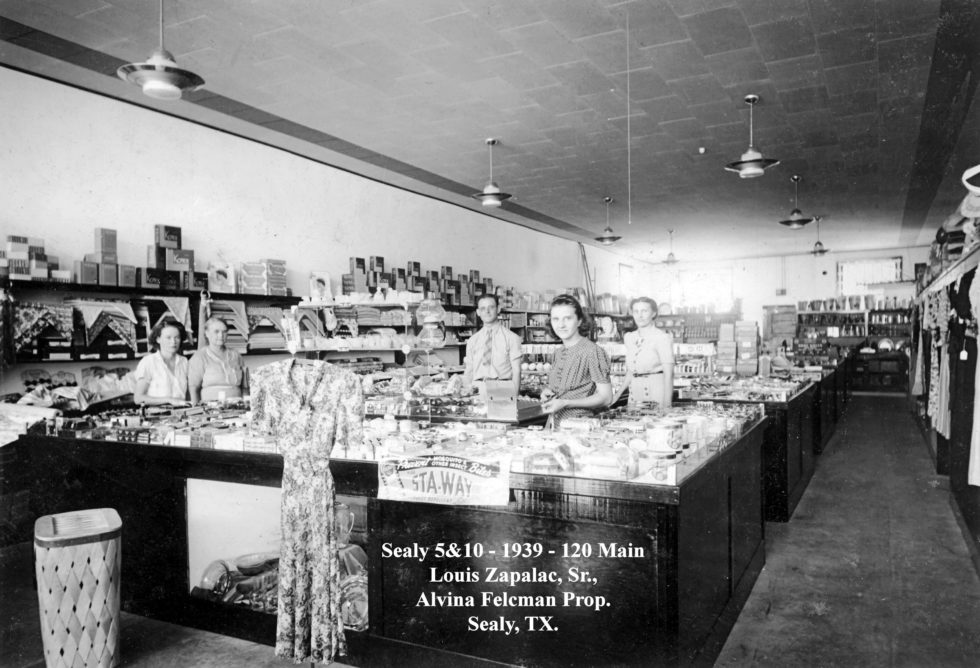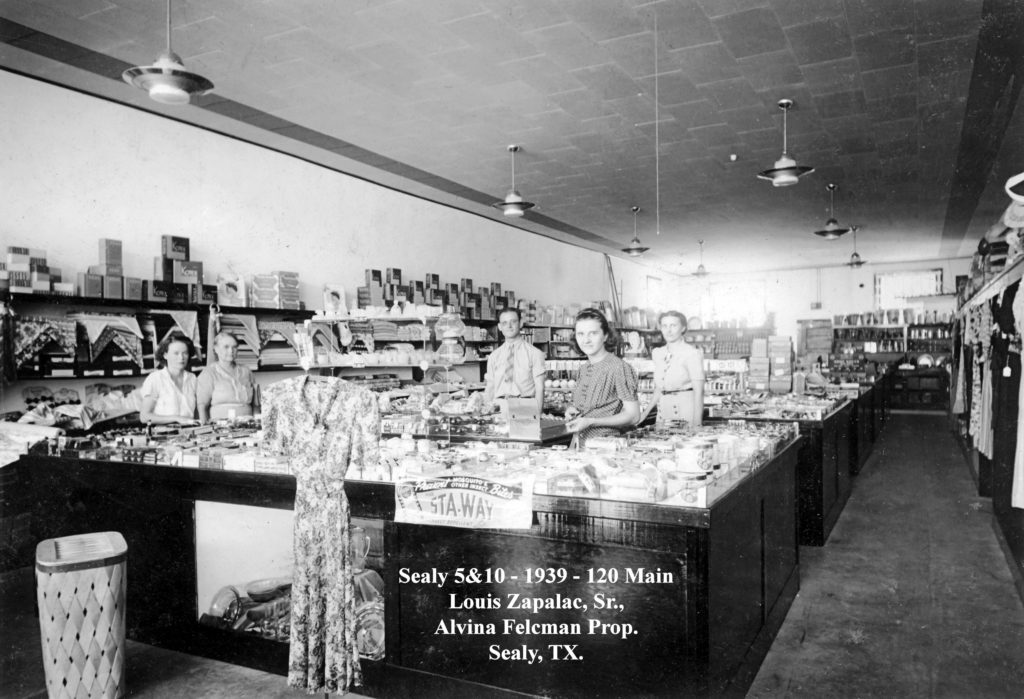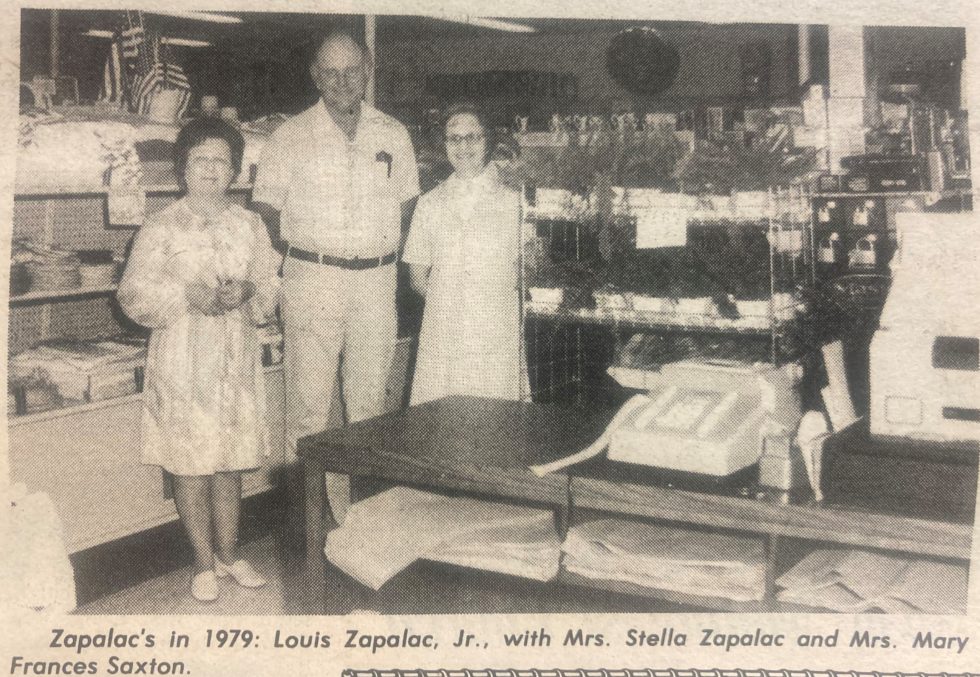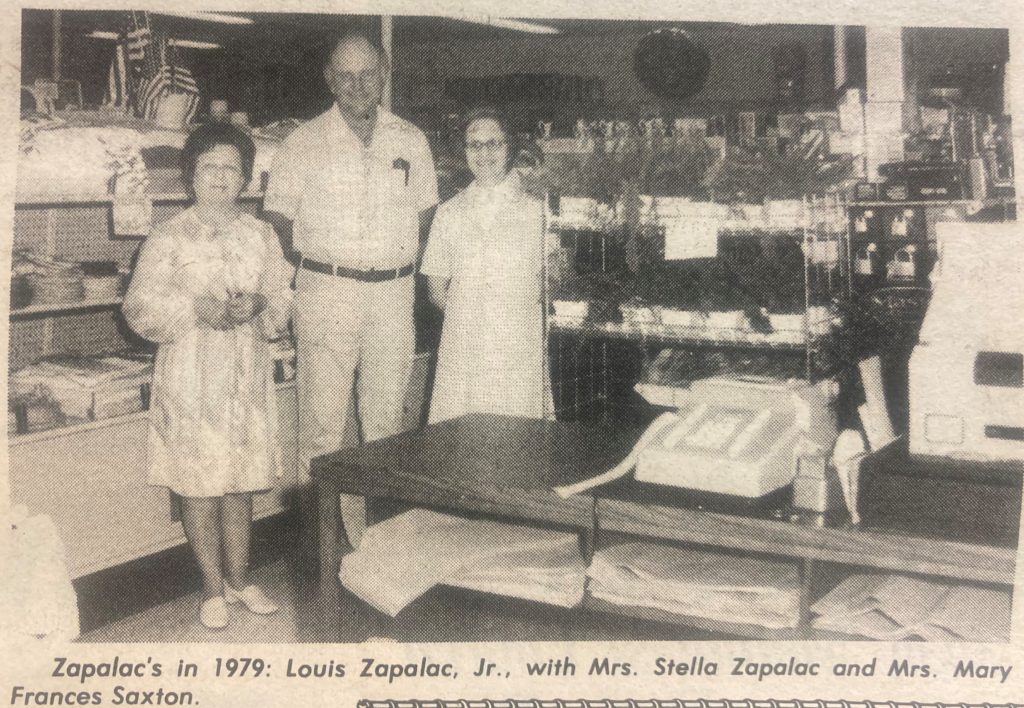 A huge thank you to the Sealy News and Sealy Area Historic Society for keeping our History alive and keeping great detailed records of our buildings downtown in the Historic District.