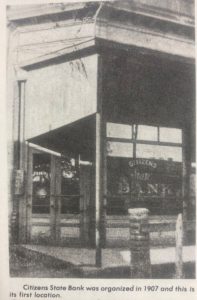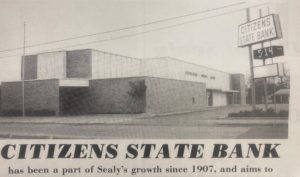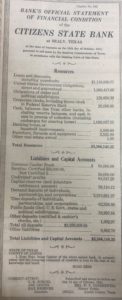 Citizen's State Bank was established in 1907 with a capital investment of $25,000 and total assets of $46,000.
The Late R. A. Engeling, SR., was president of the bank when it was founded. The late John Hackbarth, Herman Kersten, SR., Alex Kloss, John Damek, C. C. Luhn, Ed. Kennedy, and Dr. W. Schmoeller were directors. The first location of the bank was later known as the Bill Melton building. In 1917 the bank located in the HL&P Co. building on the corer of Main and Fowlkes.  An expansion was made to the bank building in 1977-78, greatly enlarging the size of the bank.- The Sealy News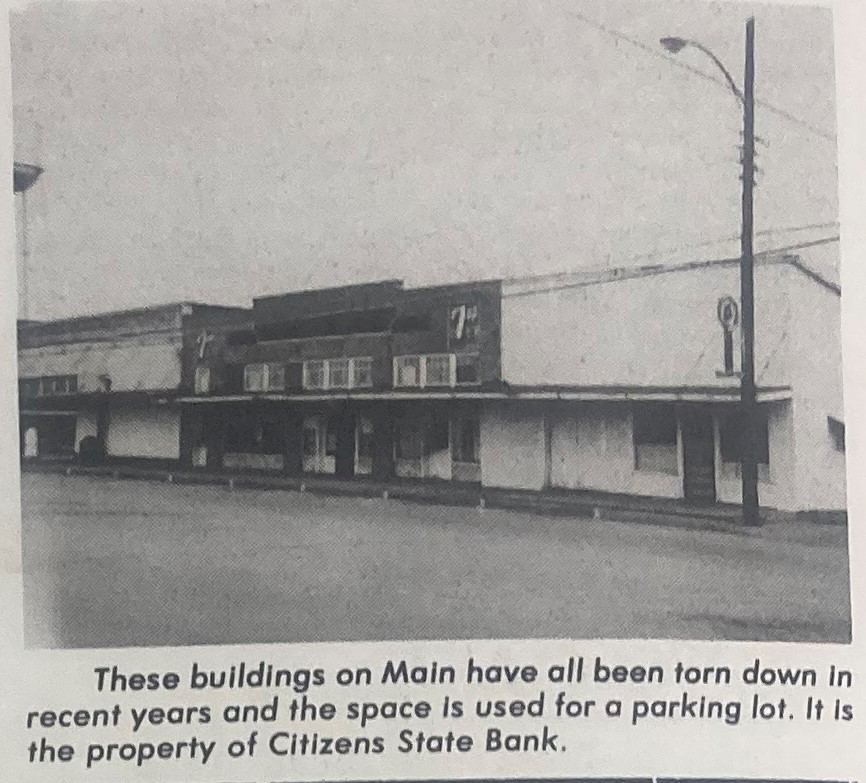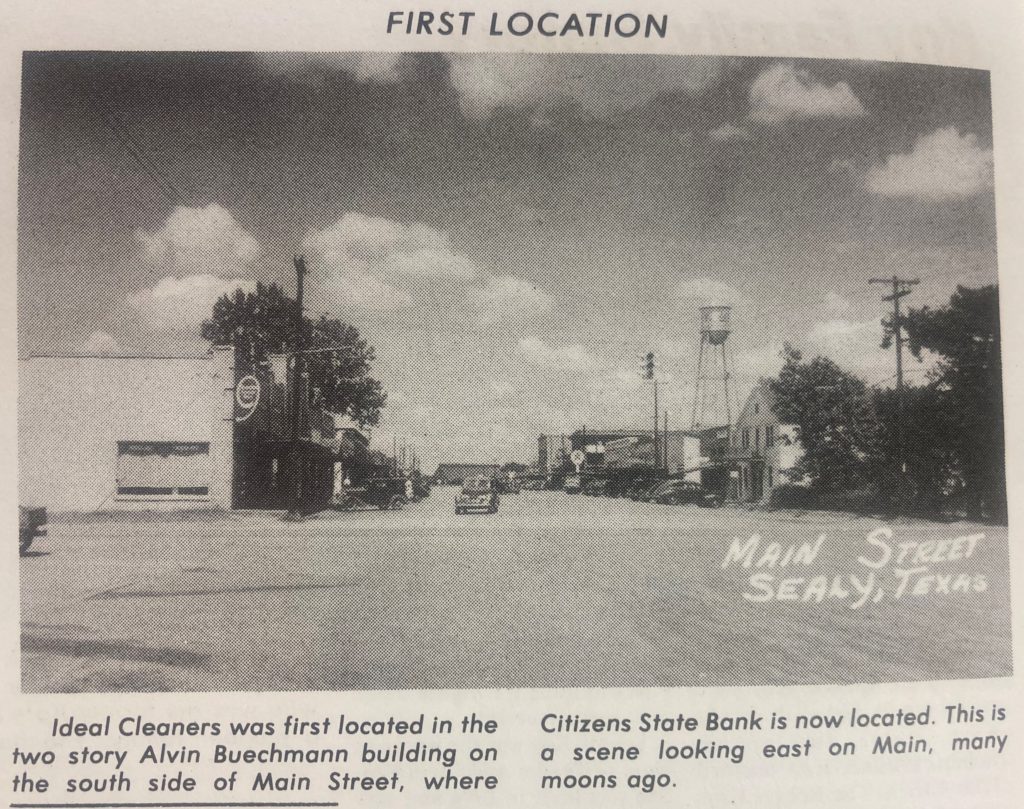 A huge thank you to The Sealy News for keeping our History alive and keeping great detailed records of our buildings downtown in the Historic District.